CURRENT MISSION NEWS
MISSIONS GIFT CARDS
Missions Gift Cards are available to purchase at the Missions Desk on Sundays and/or through Lorri Harper at the church office during the week. Also, there is currently a call for entries for new artwork for the gift cards. The competition runs through early fall. More information about the art celebration is available here.
LA GONAVE, HAITI

The 2017 La Gonâve Haiti Partners Conference is July 28-29 in Atlanta, Ga. Sandy Chai will be in attendance and has invited anyone who would like to hear more and meet the leadership of our outreach to attend with her. Attendees will learn about the partnership impact on the major focus areas of education, healthcare, economic/agricultural development and infrastructure support. There will also be an update on the impact of Hurricane Matthew in our 10 communities on La Gonâve and the on-going efforts toward relief and rebuilding.
You can learn more about how we are involved on the island of Gonâve through this partnership here.
ESPERANZA MEDICAL CLINIC
Esperanza Health Clinic is a free medical clinic in southwest Little Rock that exists to serve the uninsured and underinsured in that community. For some time, the board of Esperanza has been incomplete, and St. Andrew's has been a stabilizing agent. Currently, David Neale is St. Andrew's representative on the board. We have been asked to submit additional nominees from St. Andrew's to help bring the board to full capacity, which would be a big blessing to David, as well as the clinic.
A term of service is three years, but the time commitment is very low, as meetings are quarterly. While professional medical experience is not required, it ishelpful.
If you know of anyone that you think might be interested in serving on this board, please email Dustin Freeman.
CHRONICLES OF A TRAVELING RN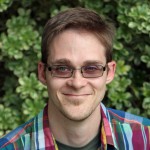 Josh will be coming back to the States in May 2018 to prepare to start classes at Columbia International University in Columbia, S.C., to obtain a Masters of Divinity in Missionary Care.
Prayer Requests: Please pray
that Josh can spend his time well between the two departments (Member Care & Clinic); and
for the logistics of returning to the States next year to go back to school.
Click here to view Josh's website.
CHUCK AND KATHY ECKERSON
Chuck and Kathy are looking forward to attending the Cru Staff Conference and Training in Colorado from July 13-23. They are using time before and after for vacation and refreshment after a very busy and fruitful spring and early summer. Kathy has taken on additional responsibilities at FamilyLife; when she is not doing Global ministry with Chuck, she is transcribing FamilyLife Today (FLT) radio broadcasts.
Prayer Requests:
Pray for their staff conference, family time and vacation in July that they would be refreshed and re-energized in body, spirit and mind.
Pray that God would continue his favor and blessing in Togo, and that marriage-transforming ministry will be started in hundreds of churches.
Pray for guidance and discernment as they consider a variety of ministry opportunities, both in Africa and in the local community this fall.
COOPER LUMPKIN
Cooper just returned from his vision trip to Chad and will be recapping his visit and next steps on Wednesday, July 12 at 7 p.m. at Christ Church (9732 Maumelle Blvd.; 72113) In his words, "I have good, bad, ugly and sick stories from my trip, but now I have to do some serious reflection and prayer about what all of this means for the future."
RALPH & MIHO CLATWORTHY
Many exciting events and opportunities for Gospel outreach to go forward in Japan with the Clatworthy family. You can read more here.
NATHAN & ANNA FIELDS
Nathan & Anna are continuing their outreach via InterVarsity this summer. Read along here.
LEE SCARBROUGH
Lee is currently serving in Uganda. Recently her boda driver, Arthur, was in an accident that sent him to the hospital for what looked like it would need to be three surgeries. However, God intervened and Arthur was released from the hospital only needing two. Lee is preparing for the school year to start again in August as her current school will have eight students attending the secondary school this fall. She is asking for prayers for funding for school uniforms and computers.