CURRENT MISSION NEWS
OUR KIBONDO BRETHREN
Two weeks ago, Bishop Sospeter Ndenza was with our congregation. He represents a body of believers that our are family in Christ.  Read their most recent newsletter to learn more about these precious family members and how you can pray for them.
ECKERSON ADVENTURE

Chuck and Kathy travel the globe teaching Christian couples how to strengthen their marriages. However, this month, their adventure led them right down the road to Houston. Read here about how they have been able to build a global relationship in our neighboring state.


ST. ANDREW'S AT THE MANOR
February 6 was the first monthly service by St. Andrew's at the Manor, the assisted living facility across Kanis. The liturgical service, which included a sermon by Wayne Wilson, music lead by Laura Cruse and communion lead by William Carpenter, was gratefully attended by 15 residents. All the residents expressed their joy at being able to attend church as most are confined to the facility due to financial or physical limitations. Pray for both Manor residents and St. Andrew's members to be blessed by this gathering of the church. If you wish to participate, please contact William.
BLESSINGS FROM PAPUA NEW GUINEA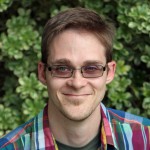 Josh continues to build family on the other side of the global. Take the time to pray for his needs and send him a quick note of encouragement from Arkansas. Read his most recent newsletter here.
KINGDOM MISSIONS FUND
INNOVATIONS MISSIONS CONFERENCE & AWARDS DINNER
MARCH 4, 2017
SUMMIT CHURCH
Kingdom Mission Fund (KMF) exists to provide perpetual ministry support to mission work, Christian missions education and short-term missions projects. KMF will host its annual Innovations Missions Conference & Awards Dinner on March 4 at the Summit Church in North Little Rock. The conference lasts from 8:30 a.m. -12:30 p.m. and offers training for those interested in mission efforts, locally or internationally. That evening's dinner, from 6-9 p.m., is a celebration of the 2017 grant recipients. There is no cost to attend either event. Contact Paul Barber to make arrangements.