JULY 16
Live Streaming!
The following are instructions on how to connect with us through live stream.
Click HERE to go to the St Andrew's YouTube channel and subscribe to our channel by hitting the subscribe button (on the right upper corner) to make sure that you can always find our videos. To subscribe, you will need to sign in to YouTube. You can sign in with your gmail account. If you don't already have a gmail account, you will need to create a google account. We will also link the live stream services to our Facebook page.
You can also just click on the image below on Sunday morning to go directly to our YouTube channel.
We will start our live steam 10 minutes before each service so that you have plenty of time to find and start viewing before the service starts. The booklet to follow along with the service can be found in the description of the video (hit "show more" to see it) and in the comment section of the video. We will also be posting it on our Facebook page.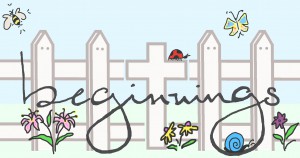 Family Ministry
COVID-19 has forced us all to think a little outside the box. At St. Andrews that means searching for new ways to minister to young families.
Even though church looks a lot different right now, we know how important it is to keep teaching and encouraging the youngest members of our congregation. Starting this Sunday, July 19, we will provide video lessons for your kids. In each lesson we will be teaching scripture, having fun, and providing an opportunity for your whole family to worship together.
Each week's lessons will be emailed to you, or you can view them by clicking on the logo below. Beginnings is for newborns to pre-k4. Encounter Kids is for kindergarten to fifth grade.
The CALL is having a Zoom information meeting on July 20 from 6:30-8:30 p.m. for anyone interested in learning more about how to foster and adopt. Please register to attend at thecallinarkansas.org.
COMMUNION
We will have communion pick up next week, Monday–Friday, from 9 a.m.–5 p.m. at the Pavillion. If you would like it delivered to your home, please contact Jessie Smith.
TECH HELP
If you need technical help learning video chat services like Zoom or FaceTime, or you'd like to brainstorm ways to stay in touch, please reach out to Jessie Smith.
ONLINE DIRECTORY
To gain access to our online directory, contact Veronica Zamora.
GRATITUDE VIDEO
For questions about and to submit your video, email Veronica Zamora.
Previous Updates: