ANGLICANISM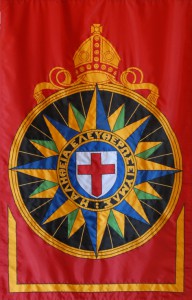 Anglican Christianity is rooted in the ancient faith and practice of the first century church, tracing its history through missionaries to the British Isles and the development of Celtic christianity early in the first millenium A.D.
Anglicanism upholds the authority of Scripture, is guided by Apostolic Tradition and is instructed by the English Reformation. Its essential statement of faith is expressed in both the Nicene and Apostles Creeds. It has received the English Book of Common Prayer, originally published in 1549, as its beautiful liturgical worship resource.
Driven by a missionary focus Anglican Christianity has been about the work of making disciples for centuries and has expanded into a global church.
THE ANGLICAN MISSION
The Anglican Mission (The Mission) exists to raise, release and support leaders and communities of faith to reach the lost for Jesus Christ in North America. Rooted in the Celtic missionary tradition and nourished by the three streams of Scripture, the Sacramental Life and the Holy Spirit, The Mission has catalyzed over 200 church plants since its establishment in 2000. Through a culture of creativity, flexibility, boldness, learning and leadership, The Mission is committed and poised to build on its rich history. We invite you to join this movement of rising, loving and leading with Christ in North America.
Learn more about The Anglican Mission here.